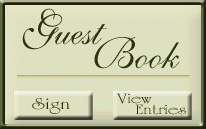 Beacon is a 3 year old Jack Russell Terrier who is neutered and ready to be a cherished family dog.  He is very rambunctious and loves to run, jump and play.   He is just the sweetest boy ever!!  

We have retired him from our breeding program and are looking for a loving home.  He must be the only MALE dog in the household and no CATS or small animals as he is very prey driven.  Beacon loves woman and he tolerates men.  He should go to an adult household without children.

If you are interested in Beacon you may call or email me at:  330-962-8851  or email  shingleoakjrts@aol.com

Beacon is a tan and white rough coated terrier.  He is partially groomed in these pictures.

UPDATE!  We have had Beacon in the house now for an entire week and he has not had one accident.  We take him out every few hours and don't allow him  free range of every room and he has been a perfect gentleman inside.  He was litterbox trained as a puppy so he understands there is a  place outside to go!

I have to laugh at this picture.  I had him up on the grooming table to get some pictures and I wanted to get a picture of his right leg spot.  Every time I tried he would turn and face me.  I finally took hold of his tail so he wouldn't face me and he wasn't very pleased.  He is looking at me like "what the heck"?

Available for Adoption!  This sweet senior girl is in need of a new home.  She was bred at my kennel and her owner must leave the country to take care of a sick family member.  She can't take Bella with her.  Bella is 12 years old, completely housetrained, loves other dogs and people.

She is currently residing in PA  but we will work hard to get her to where you live if there is sincere interest.

she is healthy, spayed, and up-to-date on her vaccinations.  Please call me at 330-962-8851 or email me at shingleoakjrts@aol.com.