SHINGLE OAK SERENADE is now HANNAH and lives in Fayetteville N.C. with her new owner Jo Leonard.

.

Lives in Kentucky with  her owner Holly Chase and likes to dress "right" for the occasion!

Little Miss Chloe isn't only "Beautiful" but she's talented too!  Here she is with her CHAMPION Go-To-Ground Ribbon!!  Way to Go Chloe!!!!

Paco Belle 5 months.  Already two Puppy Championships.

Ali and Pandora, Panama, Pirate

Happiness is:   New puppies at Grandma's!

Ali and a very little "Paco Belle"

Amanda Johnson and "Shingle Oak Storm" winning his "Puppy Championship" at OH-PA!  Way to Go!!!

Shingle Oak Storm -" Puppy Champion" OH-PA" 2001

Storm lives with his new owner Amanda Johnson in Franklin, Indiana - watch for this beautiful dog in future JRTCA shows!

Jamie and Matt are the  proud new owners of Shingle Oak Pirate  a.k.a. "Hank"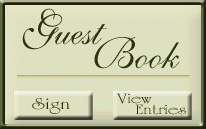 Mario & Yana with new puppy "Shingle Oak Harvey" who was our Pick of the Litter 2002!

Shingle Oak Shimmer lives with her

new owner Nancy Spring of Inkster Michigan

SHINGLE OAK KIRBY  aka SHIFTER

Both of these puppies are out of Shingle Oak  Willow by Texas Star Shilo

Kirby lives with his new family, Amy, Jeff and Connor Plassins of Livonia, Michigan

Luis and Cherie Velez of Roosevelt Roads, Puerto Rico with the newest addition to their family "SABLE"!

What a CREW!  This was an outstanding litter with all 5 showing promise in the conformation ring.  The 2 females are currently enjoying a successful show career.

Blonds do have more fun, when they have a Jack Russell that is!  Niki and Shingle Oak Panama.  

The 2002 Jack Russell Terrier National Trial, October 19 - 20 - 21st, in Havre de Grace Maryland were cold and wet!  Bishop is pictured with me  snuggling in the blanket trying to keep his nose warm.

Diane Wright

Shingle Oak Terriers

Alex my granddaughter, and Shingle Oak Serina's Song, two future beauty queens!

Congratulations to Jim and Julie Wallin of Wellington Kentucky!  Shown here with Bishop who was our "Pick of the Litter"!

Bishop says I want to go home!!!!!  Little did he know that soon he would be snuggling with new mom and dad Julie and Jim!

THEY   SAY.......JACK RUSSELLS aren't afraid of anything AND THEY ARE RIGHT!............this TINY 5 lb. puppy is staring down an 85 lb Rottweiler.......OH NO...SHE'S IN TROUBLE!

1........2.........3.........GO!

This puppy was raised around Katie the "wanna be a mommy" Rottweiler who is as gentle as a kitten around both the mother of these puppies and the puppies themselves.  She actually went through a false pregnancy when the pups were born and wanted to nurse them too!

Puppy says.........I'll wait and attack when I see the whites of her eyes!

Aunt Katie just likes to pretend she's scared!

Lauren & Lisa of Robbinsville NJ with  newest family member - Shingle Oak Maggie aka Bonus (Brandywine Lilly X Loblolly Solo)

NO ROOM FOR MOM............

Shingle Oak Shimmer & friends

Thank you  Nancy Spring of Inkster Michigan for sending this picture to me!  Looks like the "good life" to me!

Thanks to Rob Heidleman and family for sending us this picture of Shingle Oak Sullivan (Westwood Fancy X Northgate Storm) and his proud new mommy.  Aren't they 2 cuties?!

The Bradens with their newest little members of their family - Gracie and Pete!

Mindy with her new buddy - Memphis

The Shea's with their newest member - Porche.  Congratulations Panama!  Your a big brother now!

Nick and Steph with their newest brother - POGO!

Shingle Oak Pogo 

Shingle Oak Helena X Fox Hole Rook

This adorable little man is only doing what terriers love to do most and that is dig dig dig and the muddier the better!  Ahhhhh Geeeee mom!  

Thanks Mindy for sending in this picture of Memphis!  We were thrilled that he took a 4th and 6th place conformation ribbon at OH-PA!

This is Shingle Oak Niki and her best friend Gabby now residing in VA.  Thank you Cherie Velez for sending me this cute picture!  Gabby looks like she's getting some kisses ready for you!

Westwood Fancy X Northgate Storm

Sadie lives in Port Washington, Ohio with my niece and nephew, Todd and Debbie Wright.

Puppies like to chew "anything" so be prepared to puppy proof your home!  Buy them lots of chew toys and teach them what they are "allowed" to chew on!

The Koontz family of Mt. Gilead, OH with their newest member of the family - Shingle Oak Armani 2004.  

This is Kay Miller of Ohio with her new "best friend" Shingle Oak Angelina.  A Shingle Oak Willow X Troon Quarry Abel puppy 2004.

Congratulations to the Larkin family of Aurora, Illinois for adding little Dutch to their family!  2004

The Fowler family of Rochester Hills, Michigan with Shingle Oak Riley 2004

The Rodgers family from Columbus, OH with Shingle Oak Daniella  2004

Watch for Angelina in some puppy conformation  classes in 2004!

Shingle Oak Memphis   (Shingle Oak Helena  X  Fox Hole Rook)

This is a very promising young dog and Shingle Oak is mighty proud of him!





Evan Berry with his new pal Ace.  This was a wonderful young man who "earned" his Jack Russell Terrier by achieving A's on his report card!  Hence the name "ACE" for his dog.  Congratulations to both Evan and Ace.  2004

Shingle Oak Angelina and her best Horse pal Tuffy!  The not so "Tuff" horse!  

Shingle Oak Riley lives in Indiana with the Fowlers. Trick or Treat anyone?  I bet there is more trick than treat around these pumpkins!  2004 puppy  (Shingle Oak Sadie Belle   X  Fox Hole Rook

Shingle Oak Serina's Song X Loblolly Solo litter  6-1-05

Shingle Oak Tyra (Shingle Oak Willow X Troon Quarry Abel

CONGRATULATIONS Kraig Barnhart and Shingle Oak Tre (aka Crunch) for placing at the JRTCA National Show!  We are very PROUD of him!

Shingle Oak Six Pack Jack (aka Tedder)

Shingle Oak Tyra X Loblolly Solo 2005 litter

Shingle Oak Serina's Song X Loblolly Solo 2005 litter - smooth coat

Chris Pacia with his newest gal pal Whisper   Willow X Whinger  Fall 2005

Shingle Oak Angelina - 2004  Puppy

Shingle Oak Willow  X  Troon Quarry Abel

Hope and Solo take advantage of a warm afgan and snuggle under it together.

We are proud at Shingle Oak that we have been able to share these wonderful dogs with others.  The following pictures are of the Youngs in California who have Shingle Oak Cutter and Shingle Oak Jericho.  This is Kaylin with her Youth Championship Award and  Cutter as Racing Champion.  Congratulations!

Cutter earns 2nd place conformation from Nancy Breakstone

Cindy and Shingle Oak Jericho

This is Kirby now!  All grown up!

CONGRATULATIONS  Lynette & Rick Thompson of Maple Point Kennels in Tekonsha, MI for their purchase of Shingle Oak Coconut!    Coconut (aka Jasmine) placed 3rd at the JRTCA National Show in 2005!   We are very PROUD of her!  Note her brother is listed above - Shingle Oak Tre who placed 6th at the Nationals as well!  Winning is a tradition for Shingle Oak Pups!

The Shea's go boating with Shingle Oak Panama and Shingle Oak Porche  -  Sept. 2006

Shingle Oak Cutter, Shingle Oak Jericho, and Wootinhille Delilah have some fun on the race track in California!

Cutter caught the lure!  WOW!  

Hey...Who's having more fun.....? the dogs or the people?

Another Beautiful Loblolly Solo daughter!  

Wild Oats Akira  X  Loblolly Solo of Shingle Oak

Our backyard where the puppies can play during the day.  We have 25 beautiful acres of rolling meadows and woods to be explored and it is teaming with wildlife.

This is the Shingle Oak Tent at the 2006 NATIONALS and my very good friend Darlene Farnsworth of Farnsview Terriers trying to stay warm.  It was freezing that day but Shingle Oak had won quite a few CHAMPIONSHIP ribbons to help us stay warm!

Westwood Fancy of Shingle Oak

This beautiful girl started it all at Shingle Oak.  She is now retired and spayed and living the life in wonderful pet home.  Thank You Billy Randall for giving such a good dog a loving home.  We will always be grateful to this beautiful terrier for giving us our many wonderful dogs but most of all our Willow and her daughters who have become our foundation of champion terriers.

Shingle Oak Willow

Shingle Oak Serina's Song

Shingle Oak Storm

Shignle Oak Chloe

Shingle Oak Serenade

Just a few of her children:

Shingle Oak Serina's Song X Loblolly Solo 2005 litter - smooth coat

Shingle Oak Rumble - 9-23-06

Shingle Oak Rumble - 12-25-06

This is Pogo all grown up.  He still likes to get dirty - can you tell?  He's getting another bath in this picture.

Rumble all grown up!  2-16-08

SHINGLE OAK JERICHO WINS BEST DOG AND RESERVE OPEN TERRIER  @ the Grass Valley Terrier Trial in California 2008 under Roma Garon!