Our puppies are socialized with children, adults, other dogs and even a cat or kittens on occasion.  Here is our litter of 6 week old puppies meeting Great Grandma and 2-1/2 year old Madison.    Armani sure likes your hair Madison.  It matches his other sissy's color!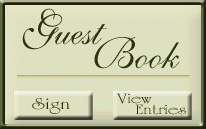 If  you've enjoyed your visit, please take a moment and sign our guest book.  We really enjoy your feedback and would like to make your next visit even better!

2004 litter    Shingle Oak Willow X Troon Quarry Abel

Welcome to our "Available Puppies" page


Meet Rocky.  He is our "special" puppy.  On day 3 after he was born, I noticed he wasn't growing and upon close examination we found he had a cleft palate and was unable to suckle.  He was slowly starving to death.   Our veterinarian offered to put him down, but  I just had to give him a chance. 

I did some research and found a wonderful website that has been extremely educational as well as informative.  Rocky  is growing and even though he is half the size of his littermates, we are assured that he will catch up  once on dry puppy food.  For now, we are nursing him from a pet nurser every 2 hours around the clock and  he is on the antibiotic Cephaxelin  to fight  the pneumonia which is what kills 99% of these special babies.

Stay tuned for updates each week on his progress.   

Today is day  39 (August 1st)  and Rocky continues to catch up. He has made it to the milestone of 5 weeks of age with much prayer and determination on both my husbands and my part.   He still doesn't really want to eat kibble but manages to get 8 or 9 pieces down at almost every meal.   He still is nursing with gusto and has tried to drink water out of the bowl with the other puppies.  Most runs out of his nose which he hasn't quite mastered the "lifting his head" part.  He has personality plus and is as cute as can be.   

Rocky and his new mom Lynn

Today  (9-17-09)  we took Rocky in for his final surgery to repair his cleft.  Dr. Padgett from Metro said he did GREAT!

His new mom and dad (Lynn and Bill from Bath, OH) picked him up from the hospital and  he will continue the journey  of recovery with them.

We will visit Rocky from time to time and I will take pictures  and post them on his newly created web page.

Thank you again for all of your support, prayers, and interest in this wonderful little Jack Russell Terrier.

Rocky has blessed and enriched our lives.  We've met wonderful people through emails and in person during this journey.  We feel it was meant to be and we feel blessed we were chosen to have him.  

God Bless each and everyone who has followed our journey.

Diane and Randy Wright

Shingle Oak Terriers

Today  (9-8-09) Rocky is 11 weeks old and a lot has happened since we last updated his progress.  

Rocky has had the surgery to repair his cleft palate.  This surgery was necessary due to the severity of the cleft.  He is doing wonderfully.  His checkup was today and there is still a little space that did not close so he will need to have an additional surgery in about a week that will make everything normal. 

He is not allowed to bite on anything soft or hard so he has had to be kept away from Carly and he misses her something terrible.  When she is out to play he wants out so badly to be with her.  I do let them play when I can supervise but since he is not allowed to bite or chew on ANYTHING  it is almost impossible to stop when he is with her. 

Rocky weighs 4 lbs.  I will continue to update his progress next week.  Thank you for all of your prayers and kind emails.  Your support has been uplifting to my husband and I.

Today  (8-25-09) Rocky is 9 weeks old!   We celebrate this wonderful milestone.  He is a sweet and quiet dog - happy to play and sleep on your lap.  He has been spending his afternoons with Carly who is quite a bit younger but Rocky is gentle and Carly didn't have any siblings so she needed the companionship of another puppy and Rocky was perfect for her.  

Today is day  55 (August 17th  and Rocky is 8 weeks old and continues to grow big and strong and learn.   He hasn't had a bottle in over a week and is eating dry kibble and drinking water on his own.  He is barking and playing with his siblings and though still small he has personality plus!  He is slowly catching up with his brothers and sisters.  He loves to snuggle and is happy  to be loved and held on your lap. 

Today is day  46 (August 9th)  and Rocky is just amazing!   He finally is eating dry kibble and liking it!  We give him a bottle in the morning and in the evening (his special time) but he is drinking water and has finally mastered the art of lifting his head.  He is forced to drink like a duck or goose since if he doesn't, it runs back out of his nose.   It really is something that he has had to figured  out on his own.  He has personality plus and is as cute and smart as can be.   

If you are looking for a "special buddy" and think you could make Rocky the center of  attention (only dog) in your home, please contact me.

Today is day 18 (July 11th)  and Rocky continues to grow.  We changed his pet nurser to a real baby bottle and it seems to be working better.  He gets more formula faster and it doesn't take 40 minutes to feed him.   He is still being nursed every 2 hours and goes 3 hours at night.   He  is still on the antibiotics.  

Meet Rocky - our special puppy

Today is day  24 (July 17th)  and Rocky continues to grow.  We are so pleased with his progress.  He is  enjoying being loved on after he eats and will give kisses now.  He weighs just a pound and we look forward to starting him on dry puppy food in the next week.   

Today is day  31 (July 24th)  and Rocky continues to grow.  We have started him on dry food which he hates and we've tried everything to get him to eat it.  I was finally forced to soften it some and he has decided that is ok.  He still insists on nursing which makes me feel better knowing his tummy is full.  He is barking and playing with his siblings and though still small he has personality plus!   

This short clip is Bellagio doing what he LOVES to do and that is chase the ball.  He does it for hours and Kit Kat loves to chase him while he runs.   This video was taken on November 14th, 2009.

Randy and I had a chance to visit with Lynne and Bill and Rocky (now Sparky) over the weekend and I took these pictures of him.  He is probably one of the cutest puppies I've seen.   He is doing well and is healthy and happy.

For the most part, his cleft palate is probably as good as it will get unless they elect to do a 4th surgery.  It isn't completely covered but it is now just a tiny opening and he has learned to deal with it.

Next on the agenda is getting him neutered.  He sat on my lap most of our visit which did my heart good!

This is his friend Digby who is just a sweetheart of a Cairn Terrier.  They get along like brothers.

All puppies are raised in our home and we spend a lot of time socializing them to all kinds of household noises, people, children, and other dogs. They spend their days interacting with us, learning litter training and other disciplines.  This gives them the very best start possible.   

This picture is of me exhibiting Shingle Oak Bellagio at our 2010 Nationals in Pennsylvania.  He took a very respectable 5th place in the under rough and broken adult male class.  We were very proud as he had alot of tough competition!!



Shingle Oak Bellagio went Reserve Best Dog and Reserve Open Terrier at the Tennessee Terrier Olympics in June 2011.

At Shingle Oak, we concentrate on producing excellent temperaments, correct conformation and the absolute best terrier possible.  With that said,  we are very partial to the tan and white color.  We offer smooth, broken, and rough coats along with various color types.   We breed tri-color, tan & white, all white and the occasional black and white puppies.    Most of our puppies are sold by advance reservation.   Please consider getting on our reservation list  to reserve your puppy now! Deposits are non refundable unless prior arrangements have been made.   

All breeding stock is PLL, SCA, LOA, DM normal.  We CERF test every year and all dogs have been BAER tested.

Genetic Testing

Why Test Your Jack Russell Terrier?

If you are a breeder, prospective dog owner or someone looking for a highly trained dog for specific service work, hunting or the show ring, understanding your Jack Russell Terrier's genetic health will help you make better decisions concerning your dog. It is always best to test a dog before it is bred so that you are aware of any potential genetic disorders that it could pass to its offspring.

DNA tests for specific diseases remain the "gold standard" in determining an animal's genotype, but in the absence of available DNA tests, phenotypic evaluations are the best alternative. Information regarding the test results from the sire and dam, along with information on other close relatives such as siblings, half-siblings, aunts and uncles allows breeders to apply greater selective pressure to produce normal offspring and avoid affected offspring.

Source: Orthopedic Foundation for Animals

Primary Lens Luxation (PLL) - Vision

The lens of the eye normally lies immediately behind the iris and the pupil, and is suspended in place by a series of fibers, called zonular ligaments. It functions to focus light rays on the retina, in the back of the eye. When partial or complete breakdown of the zonular ligaments occurs, the lens may become partially dislocated (Lens Subluxation) or fully dislocated (Lens Luxation) from the lens' normal position. Lens Luxation can lead to inflammation (Uveitis) and Glaucoma (increased intraocular pressure). This can result in painful, teary, red eyes that may look hazy or cloudy. Both Uveitis and Glaucoma are painful and potentially blinding diseases if not identified and treated early. PLL testing requires a DNA sample.

Source: Canine Lens Luxation Basics

Spinocerebellar Ataxia (SCA) - Neurologic

The cerebellum is the part of the brain responsible for coordinating movements. Ataxia comes from a Greek term meaning "without order". When the cerebellum cannot coordinate movement, the dog can move, but the movement is poorly coordinated. They are not weak, in fact, often the movements a dog with ataxia makes are too strong. They have a goose-stepping gait and when excited or running, their legs may appear to be going every which-way. Sometimes they have problems with their balance and will fall frequently. SCA testing requires a DNA sample.

Source: College of Veterinary Medicine - University of Missouri-Columbia

Canine Degenerative Myelopathy (DM) - Neurologic

Degenerative myelopathy (DM) is a progressive disease of the spinal cord in older dogs. It begins with a loss of coordination (ataxia) in the hind limbs. The affected dog will wobble when walking, knuckle over or drag the feet. This can first occur in one hind limb and then affect the other. As the disease progresses, the limbs become weak and the dog begins to buckle and has difficulty standing. The weakness gets progressively worse until the dog is unable to walk. Tests results are: Normal, Carrier and At Risk. DM testing requires a DNA sample.

Canine Eye Registry Foundation (CERF) - Vision

The Canine Eye Registration Foundation was formed by breeders that were concerned about heritable eye diseases. The foundation worked with veterinary ophthalmologists to devise a yearly evaluation of breeding dogs, known as a CERF exam. The phenotypic appearance of each eye is evaluated during the exam and this does not imply that an ocular disorder will not subsequently develop. Therefore, dogs with phenotypically healthy eyes are cleared for one year of breeding, but there is no genotypic clearance. Breeding dogs may show phenotypic characteristics of an ocular disorder during a future CERF exam. CERF testing requires a physical exam. The major goal of a CERF exam is to stop breeding any dogs that display potentially blinding diseases including microphthalmia, cataracts, colobomas, progressive retinal atrophy, and retinal dysplasia. Breeding and potentially-breeding dogs are typically subject to a yearly CERF exam as the dog ages from about 4 months to 9 years. 

Source: Orthopedic Foundation for Animals

OFA Eye Certification Registry (CAER) - Vision

The purpose of the OFA Eye Certification Registry (CAER) is to provide breeders with information regarding canine eye diseases so that they may make informed breeding decisions in an effort to produce healthier dogs. CAER certifications will be performed by board certified (ACVO) veterinary ophthalmologists.

Source: Orthopedic Foundation for Animals

Brainstem Auditory Evoked Response (BAER) Hearing

The hearing test known as the brainstem auditory evoked response (BAER) or brainstem auditory evoked potential (BAEP) detects electrical activity in the cochlea and auditory pathways in the brain in much the same way that an antenna detects radio or TV signals or an EKG detects electrical activity of the heart. The response from an ear that is deaf is an essentially flat line. Each ear is tested individually, and the test usually is complete in 10-15 minutes. BAER testing requires a physical exam and a hearing test.

Below are each of the genetic tests that Shingle Oak performs on all breeding stock.  You can be sure your Shingle Oak Jack Russell has been bred with care for his/her future health and the health of the breed for generations to come.

 We DO have puppies available at this time.  Please email to:  shingleoakjrts@aol.com  or call my cell:  330-962-8851 for questions.

Shingle Oak Boston

Reynards Folly Frolic  X  Forget Me Not Teller

12.5" Tri Color Broken Coat

Shingle Oak Lila Mae

Shingle Oak Calamity Jane  X  Quinn's Hammond Aiken

12.5"  Tri Color Broken Coat

Sweet B Ava  

Sweet B Blossom  X  Forget-Me-Not Pedey

12.5"  Black and White, Broken Coat

Little Eden Atticus

Venery Bramble  X  Quinn's Hammond's Aiken

13.75"  Tan and White Broken Coat

Shingle Oak Glory

Shingle Oak Beloved  X  Shingle Oak Cooper

13.25 "  Tan and White Rough Coat

Shelmar Shelly

Shelmar Schatzi  X  Shingle Oak Boston

13.5 "  Tri Color Smooth Coat

Congratulations to Shingle Oak Lila and Shingle Oak Boston!  3 girls and 2 boys were whelped on 4-15-2021...Scroll down for pictures

Shingle Oak Lila May X Shingle Oak Boston Puppies.

Sweet B Ava  X  Little Eden Atticus puppies whelped on  4-5-2021

Congratulations to Sweet B Ava  X Little Eden Atticus who whelped a litter of 3.  2 girls and  1 boy on 4-5-2021.

Scroll down for pictures.

Little Eden Atticus

Venery Bramble  X  Quinn's Hammond's Aiken

13.75"  Tan and White Broken Coat